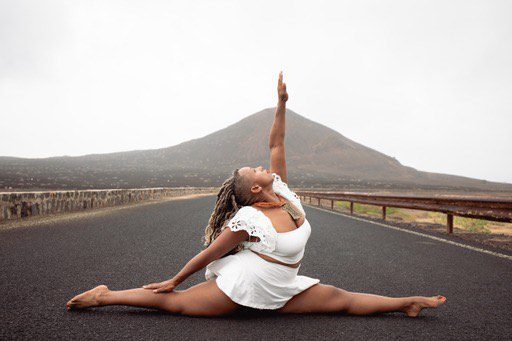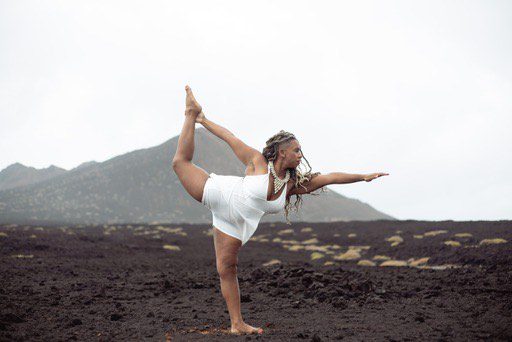 Completing your 1st Hot Yoga class at Magnolia Yoga is a HUGE accomplishment. Your Mind & Body Integration experience today will stay with you forever. As the 1st Black-owned Yoga studio in Louisiana, we are dedicated to providing a safe space for healing, health, happiness, and empowerment for all communities with an emphasis on BIPOC individuals. Join our Yoga movement as we rewrite our history by becoming leaders in health and wellness!
The Magnolia Yoga Standard:
Your only goal is to stay in the room. F

eel free to take breaks in the room as needed. 

Hydrate before and after class! We sell water, Coconut Water, and freshly cut fruit.

Come to class with an empty or light stomach

*½ a sandwich, ½ of banana, etc. 

Please come with

enough time

to park, set-up, and use the restroom. We lock the doors once we begin class.

All personal belongings must be left at home or placed in our cubbies/changing rooms. 

The only things allowed into the practice room are your Yoga mat, towel, and face mask (optional).

Feeling overwhelmed, nauseous, and/or dizzy is normal.

It is part of the detoxifying process.
The HEAT: Allows for arteries, veins, and capillaries to dilate, effectively oxygenating all of your tissues, muscles, organs, and glands. The heat allows you to sweat toxins and impurities out and safely speeds up your metabolism. Some of the mental benefits of Hot Yoga come from learning how to use the heat, as you will build focus, concentration, and determination. Ultimately, the heat addresses the body and the mind, allowing for a deep cleanse.
The PEOPLE: Our studio is bustling and thriving and the evidence of that is in our attendance. People in class help keep the energy alive and well. The people in the room will help you get through class, inspire you, and will probably become your friends.
The TEACHER: Your teacher has been well trained with many hours of studying the postures, benefits, anatomy, and physiology. Their voice and leadership are the best tools along with the dialogue to help you through your classes. When you feel weak, the teacher's voice will be strong to support you. When you feel unmotivated, your teacher's voice will energize you. When you're lost, your teacher will guide you step by step safely through each posture. 
The SILENCE: We want your charisma and voice to travel all throughout the lobby, halls, and change-rooms. In the practice room, however, silence is key. This will foster the ability to listen to and learn from your teacher and your body. 
The YOGA PRACTICE: At our studio, no one is going to judge you so please, do not judge yourself. Try not to feel self-conscious; all classes are beginners classes with many levels of students. As long as you give your best effort, you will receive just as many therapeutic benefits as anyone else! One of the gifts Yoga can provide is breaking our preconceived ideas about our body, people, and life. It is normal to feel overwhelmed with emotions. It is very common for old memories, thoughts, and injuries to come out. The GOOD NEWS is that our classes are a PURIFICATION process. They are designed to penetrate the body on a deep level, truly cleansing it from the inside out.
Social Media: Please follow us on social media! We update our community via social media every day! Instagram and Facebook: @magnoliayogastudio
Client Contact Info: Having your correct cellphone number and email since allows us to share important updates regarding classes, sales, weather-related class cancellations, etc. Please make sure to input the correct contact info when you create your account via the Magnolia Yoga Studio app.
Getting in Touch with Us: For the fastest response, please send us a direct message via Instagram. Additionally, you can send an email to [email protected].