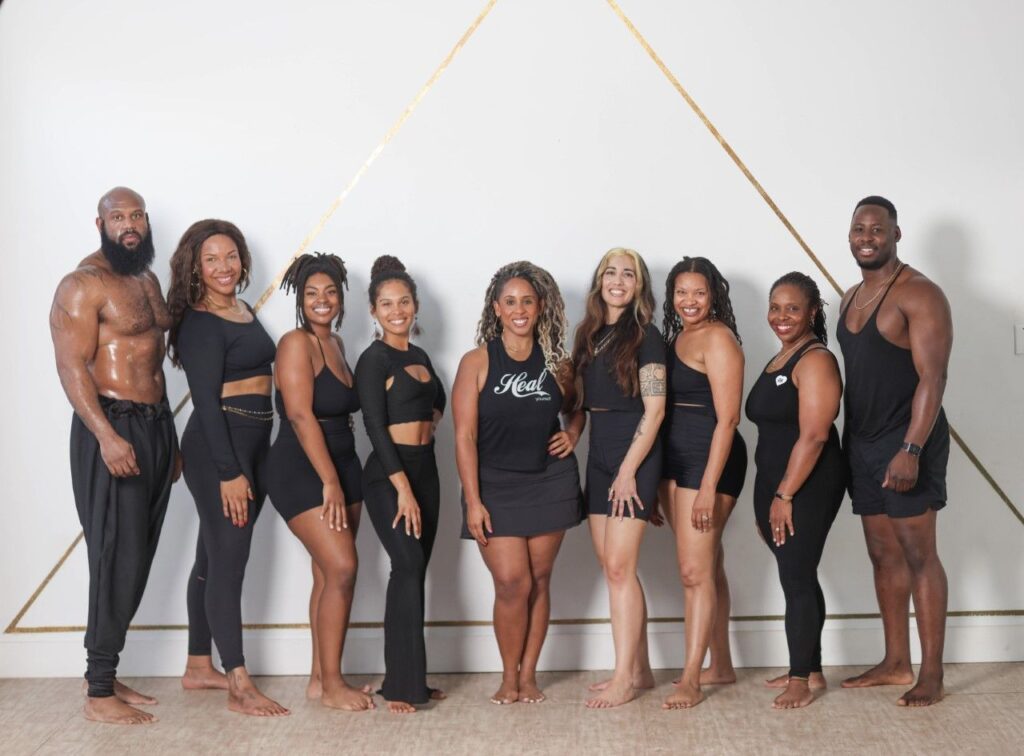 Magnolia Yoga Studio is the 1st Black owned Yoga studio in Louisiana. We are located in the heart of downtown at 301 Basin Street — 1 block away from the French Quarter. All of our classes are heated, beginner friendly & we are open 7-days a week!
We specialize in the therapeutic 26.2 Hot Yoga beginner series.
Doors Open 30mins before Class Time; except 615am class we open at 6am
We also offer Hot Vinyasa Yoga classes.
We have over 500+ 5-star ratings online!
We offer the best pricing in the industry nationwide.
We offer complementary showers, cubbies, & changing rooms.
We are a 2020 Visionary Award recipient for innovation in wellness.
For a small fee we rent Yoga mats, & towels & sell water & coconut water.
Our business model incorporates Diversity-Inclusivity-Affordability in Yoga.
We are considered a community based safe space. *Take a min to read our safe space philosophy.
We are nationally recognized by the Obama Foundation for our dedication to minority health & wellness.
We proudly have a 100% BIPOC Yoga teachers who are personable, well trained & exceptional at their craft.
We are the preferred Yoga studio for several hotels, departments, schools, businesses & Universities locally & nationally.