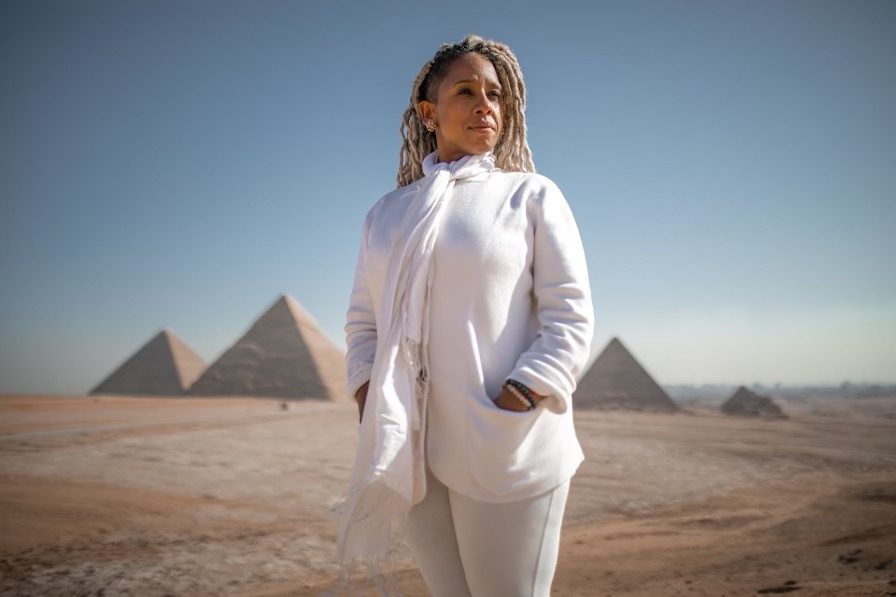 In honor of International Women's Day, Yoga Journal asked Ajax, founder of Magnolia Yoga Studio, about how women in her life helped her rise up and how she helps empower other women in her community through Yoga. Click the image to read the article!
*COVID-19 NEGATIVE TEST RESULT FOR IN-STUDIO CLASSES*
In honor of our safety, we ask all visitors to New Orleans, non-residents of New Orleans, or any resident who has been out of New Orleans
for 14 days or more to present a negative COVID-19 Test/vaccination card BEFORE purchasing or taking one of our In-Studio classes. The test must be taken in New Orleans! Click here for testing locations. Please send your negative test results to hello@magnoliayogastudio.com
*NEW UPDATES REGARDING IN-STUDIO CLASSES*
As of February 26, 2021, clients with 6-month, 12-month, and yearly memberships get to sign up for a total of FOUR (4) classes per week. Clients with intro packages and deals get to sign up for a total of THREE (3) classes per week. We are doing this to ensure that more of our community members and new members attend In-Studio classes. Please keep in mind that these changes are temporary.
We offer several Zoom classes for you to keep up with your practice and maintain your health and wellness from the comfort of your own home. Roommates, family, and friends are welcome to participate with you! Download our free Magnolia Yoga app to secure your spot. You will then receive a Zoom link before class begins via text and/or email. 
In-Studio Beginners Hot Yoga Classes
Your health and safety are out top priorities! We are taking many safety precautions to make sure all of our teachers and students remain safe and healthy. We are practicing six feet social distancing, no-touch check in, 1 by 1 entrance & exit, and have extra ventilation in all In-Studio classes. Please bring a mat, water, and a mask to class! 
In-Studio classes need to be cancelled at least 2 hours before they start. Early Bird Yoga classes must be canceled by 8:00 PM on the evening prior to the class. Cancelling after the aforementioned cut-off times or not showing up to class will incur an automatic $16 fee. All visitors, clients, and members are required to practice social distancing and wear a mask inside the studio AND while practicing. Once you enter the classroom, place your Yoga mat on a marked location. Keep in mind there are no showers or rentals at the moment. You must bring your own towels, water, and mask. You will have 5-10 minutes to gather your belongings, say namaste, and be off to enjoy the bliss that is Yoga. If you have any signs of sickness related to COVID-19, we ask that you come back when you feel 100% better!
Our mission is to support people's growth, healing, and empowerment through the art & science of hot yoga and community.