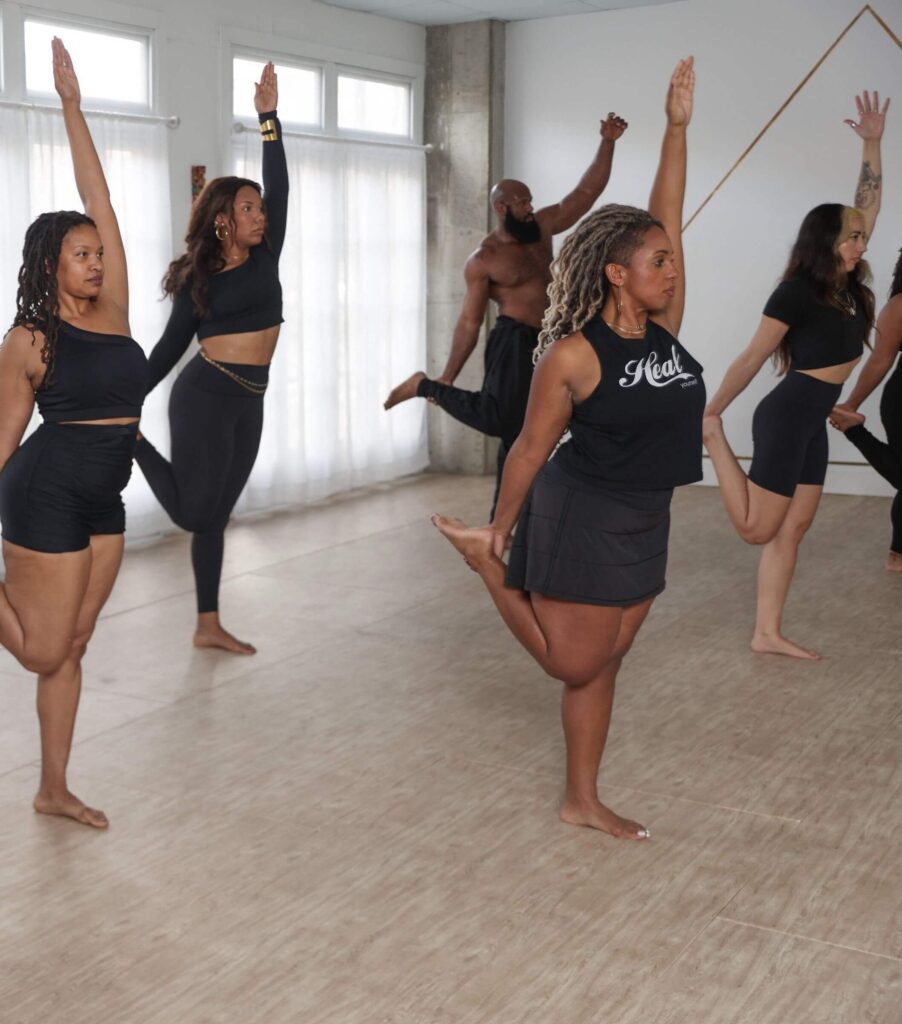 "We are speaking straight to the hearts, minds & budgets of Americans whose average size is 14– who are underpaid, under-insured and who feel intimidated in the health and wellness world, generally & specifically in Yoga."
Ajax at International Yoga Day 2019
"Anyone looking for a transformative experience in New Orleans, the capital for transformative experiences should come to Magnolia Yoga Studio."
Danielle K.
"When I'm visiting NOLA, I attend classes here. My experience has always been really positive. I highly recommend this studio."
Julie S.
Magnolia Yoga Studio is the 1st Black owned Yoga studio in Louisiana. We are located in the heart of downtown at 301 Basin Street — 1 block away from the French Quarter. All of our classes are heated, beginner friendly & we are open 7-days a week!
We specialize in the therapeutic 26.2 Hot Yoga beginner series.

Doors Open 30 minutes before Class Time; except 6:15am class we open at 6:00am

We also offer Hot Vinyasa Yoga classes.
We use Cashapp, Venmo or Zelle for all payments at the studio.

We offer complementary showers, cubbies, & changing rooms.

For a small fee we rent Yoga mats, & towels & sell water & coconut water.

Our business model incorporates Diversity-Inclusivity-Affordability in Yoga.

We are considered a community based safe space. *Take a min to read our safe space philosophy.

We proudly have a 100% BIPOC Yoga teachers who are personable, well trained & exceptional at their craft.
We offer local & visitor pricing options & promotions 
We recommend parking on Basin St or Rampart Street only
DO NOT come to class sick or under the weather. Your body needs the rest to recover & we must keep our community safe — thank you for respecting our community standard.