HYPNOBABIES Summer Session July 10th - August 14th
Dear expecting Families,
We have a great pregnancy series coming up to support your journey all the way up to your labor & delivery! Please stop by on Monday, June 19th at the studio from 6:30pm - 7:30pm for a free informational on the "411 on Hypnobabies". 
What is Hypnobabies? Join us for a 1-hour long informational meeting focused on presenting the basics covered in our next upcoming 6-week HYPNOBABIES course starting July 10th-August 14th. Come with your partner & your questions and get educated & inspired to join a movement of women who are taking their pregnancy, labor & delivery into their own hands by learning techniques that reduce pain & support more patience & presence.

Hypnobabies is a childbirth education class that uses tools like mindfulness, meditation, and visualization to make your experience of childbirth easier and more comfortable. It uses proven hypnosis tools to change the birthing sensations from being experienced as pain to being experienced as pressure and stretching.
However, you might have some questions about the program, like:
Does it really work?
Will I need to take another class at the same time?
Does my partner need to come to the classes?
What is hypnosis, and how does it make birth easier?
What makes Hypnobabies different from other programs?
During this informational meeting, I will answer all of these questions, plus any other questions you may have. I will also give you a sample of some of the deep relaxation Hypnobabies students get to experience every day!
KINESIOLOGY: TOUCH FOR HEALTH 

Let's discuss & delve into The Power of the Human Touch, we all have heard of it & even experienced it join us on Saturday July 22nd & July 23rd for a compelling learning experience involving "Touch for Health".
We invite ALL New Orleanian Health Practitioners to the 1st training of its kind here in New Orleans! Come learn about the Science & natural phenomena called KINESIOLOGY~ led by Matthew Thie ~ an international teacher & authority on the subject.
Calling All: Massage Therapists, Chiropractors, Doulas, Doctors, Nurses, Midwives. Occupational Therapist, Psychologists, Psychiatrists, Speech Therapists, Physical Therapists, Special Ed Teachers, Reiki Healers and the like... come add to your repertoire of knowledge hands on applications & techniques that can help you through TOUCH re-balance the body's energy, muscle test for biofeedback to identify imbalances, utilize a holistic approach to activate the body's intrinsic healing process so that the body can better heal itself. Anyone can learn by first applying the knowledge to self then using methods as needed within your practice and profession.
*This training can be applied for Continued Credits for Louisiana Nurses, Massage Therapists and Chiropractors!
Two Opportunities are available:
1. An Intro to Kinesiology on Saturday, July 22nd 10am-1pm for $50.
2. Apply your intro fee & stay with us & take the weekend training for the full "Touch for Health" Level 1 training continuing Saturday from 2pm-6pm & Sunday, July 23rd 10am-6pm for $350 ~ fee includes the Touch for Health: The Complete Edition textbook, and a Certificate from the International Kinesiology College.
Use this easy & secure link to make a payment:
http://www.touch4health.com/workshops_levels.html
For the Intro class choose 2017 THF Intro, click on the drop down menu & choose the New Orleans dates.
For the full course choose TFH Training Level 1, use the drop down menu & choose the New Orleans dates.
In this hands-on workshop you will learn how to test and balance 14 important postural muscles related to the 14 main energy pathways in the body,also known as meridians.
LEARN HOW TO:
Determine general postural, emotional and energetic imbalances
Locate specific energy circuits to enhance your flow and balance
Find where muscles are "switched off" and energy is blocked creating restriction, pain and dysfunction in the body and in your performance
Release emotional stress with Emotional Stress Release (ESR) points
Balance your posture, attitude and energy with six different Touch Reflexes
We are thrilled to meet the great healers & health professionals of New Orleans! We are eager to learn more about your specific needs so you may accurately apply the great technology of Kinesiology to yourself, family & clientele.
For more information or questions please contact our host Magnolia Yoga Studio at 504.302.2304 or visit our website www.touchforhealth.com
To communicate directly with Matthew Thie email him at: matthewthie@gmail.com
DANCE * DANCE * DANCE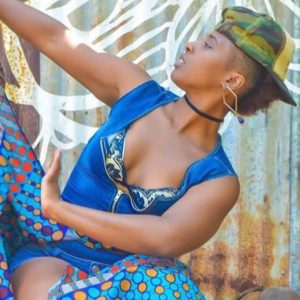 CARIBBEAN CARDIO with Moe Joe Wednesday's 7 :30 PM
Every Wednesday join us for an introduction to the perfect Summer Dance class offered to keep your hips & tailbone loose & your Carribbean ancestry alive!
Drop-ins -$15
Magnolia Members - $10
Monthly Pass - $25
Sizzle Summer Pass- $75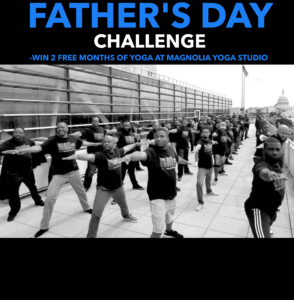 Father's Day Challenge!!  Magnolia Members let's honor our men with the gift of self-care this Father's Day! During the entire month of June *Magnolia Members are encouraged to bring as many men in for 1-free complimentary yoga class each. The member who brings in the most men will win 2 FREE months of Yoga at Magnolia Yoga Studio!
Sign up for our Father's Day Challenge at the studio & send in your son, brother, husband, cousins, best friend, physical therapist, ex-husband, side-piece(s) right on in.
They can come in with or without you, we will sign them in under your name & keep track!
Good Luck!  Challenge Starts June 1st - June 30th; the winner will be announced the 1st week of July!