Magnolia Yoga Retreats to St. Lucia
         February 28th - March 7th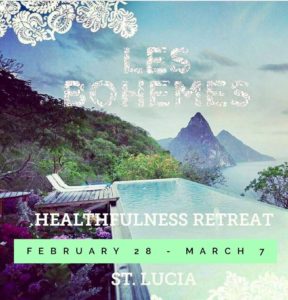 --Come Re•Treat with Magnolia Yoga Studio & Les Bohèmes--
New Orleans to St. Lucia, think private villa, pool, beach, hot springs, a day trip to Martinique, fresh healthy Caribbean meals, daily yoga & island excursions --bless yourself or someone you love for the holidays! Early bird pricing still available & payment plans!
**PRICING IS ALL INCLUSIVE**
Double Occupancy $1679 *if paid in full by December 2017 after price goes up to $1975
Single Occupancy $2169
25% (NON-REFUNDABLE) DEPOSIT FOR REGISTRATION
*PAYMENT PLANS AVAILABLE  3 equal installments of $493.75
Airfare not included. 
     Are you a Jaguar or a Tiger? 
The 1st ever Bayou Classic Yoga Class
Friday, November 24th 2pm - 3pm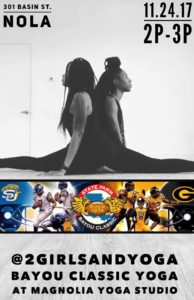 🖤💛💙💛Come make history as 2 black girls teach at the first black owned yoga studio in New Orleans- MAGNOLIA YOGA STUDIO where 2 HBCU's battle it out during this historic black excellence weekend at The First Annual Bayou Classic Yoga Event! To RSVP your spot 💙💛🖤💛 email
2girlsandyoga@gmail.com
 Community Acupuncture at Magnolia Yoga Studio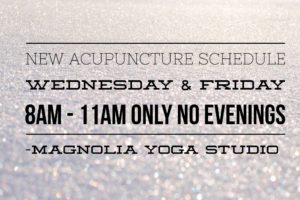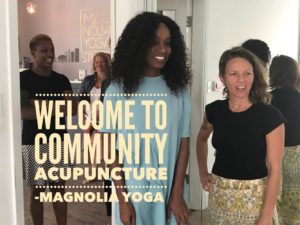 Come join us for more alternative healing with our new Community Acupuncture offering at Magnolia Yoga with Katya -- come benefit from our in house Acupuncturists every Wednesday & Friday morning only we are no longer offering sessions in the evenings.
*Sliding Scale $20-$40 per session cash or cards accepted.
We offer 2 different days now to come in for a session Wednesday morning & Friday morning  8am - 11am drop ins welcome or you may text Kataya to set an appointment--415.568.0004 
For more information please call the studio at 504.302.2304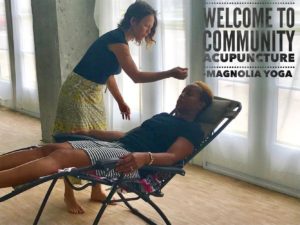 What is Acupuncture & What can it be used for?
Acupuncture is an all natural alternative Chinese medicine used to help activate healing from the inside out. Acupuncture improves the body's functions and promotes the natural self-healing process by stimulating specific anatomic sites--commonly referred to as acupuncture points. The most common methods used to stimulate the points are the insertion of fine, sterile needles into the skin, that are the width of a cats whisker.
Acupuncture can help heal many stubborn, new and old issues stemming from mental, physical and emotional pain. Specific aliments that Acupuncture can help with are joint pain, back pain, migraines, fatigue, depression, boosting the immune system and helping you quit smoking.
If you are curious and ready to find alternative ways to naturally heal yourself we encourage you to come in for a session! For any further information or questions call the studio directly at 504.302.2304
Our 1st Commercial!
Join our Yoga Challenge$45 for 45 days!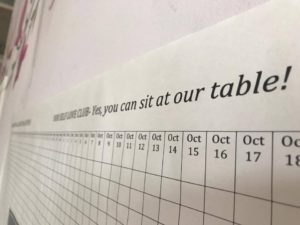 Join our Yoga Challenge to stay healthy, balanced & joyful during this busy Fall Season with our $45 for 45 day Yoga Challenge! The goal is to come as much as possible as a community during a 45-day period.  We will provide you with encouraging & enlightening classes, we will support you individually & as a community new to yoga.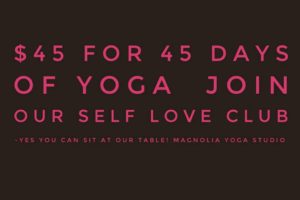 Just sign up online or in person, place your name on our BIG chart & after every class place a sticker on the date you came.  And once we are all done we will have a big party to celebrate!  Find the link below, its not too late!!!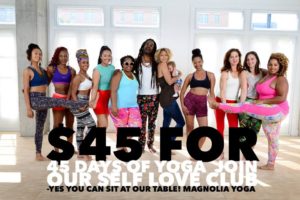 https://clients.mindbodyonline.com/classic/ws?studioid=315869&stype=41&sTG=22&prodId=10184